Mark Collins of Tricon Roofing Inc. has been a roofing contractor for Richard Fleischman Architects for the past 20 years.  Initially installing cement tile roofs for 7 high-end residences built in Bratenahl, Ohio.  This installation was a special design to provide unique details for cement tile roofs. The appearance of the design of a hip roof, cathedral roof and in some cases a flat roof was very critical. During these 20 years Mark Collins has worked with me and others to stabilize problematic situations and rectify them to the satisfaction of the client.  He responds quickly to observe and suggest solutions to a variety of problems.

"It has been a pleasure working with Mark Collins and his staff.  I meet Mark in 2007 when he walked our roof pulling tiles in order to "test" them for remaining life.  The original roof was installed in 1925 when we built Marymount Convent. In 2007 we were told it had 5 to 6 years of life left.  Over the years we had  roofing problems but Mark and his staff kept us dry; then in early 2013 Mark said it was time to look at total roof replacement, after all the roof was 88 years old. After our due diligence in investigating other roofing companies we stayed with Tricon Roofing because we knew their work and their pricing was competitive.  While the total roof replacement took a bit longer then estimated (weather played a large part of the delay) we now have a roof with a 75 year warranty on the tile and 10 years on the labor and no more roof problems."
---
Commercial and Low Slope Roofing
---
Welcome to Tricon and Castle Roofing Inc.—your best choice for personal roofing services for your business, commercial building or industrial facility. We are experts in roofing field and can solve your roofing problem no matter how difficult. We succeed where others have failed. Every building will need a roof replacement as some time but we will do our best to help you get the full life out of your existing roof system. We will provide a preventative maintenance program if you desire and an inspection report so that you know what to expect out of your roof. We have the right experience, equipment and the resources to fix any roof-related issue that your building may have and we are eager to help you achieve peace of mind with your roof.
Whether you need new roof installation, repair, maintenance, restoration, or emergency service, we do it all. We're the only company you need to deal with to cover your roofing requirements—regardless of how demanding they may be.
At Tricon and Castle Roofing Inc. we want to be your go to guys when it comes to providing commercial roofing repairs in Northeast Ohio and throughout the state. We do our best to locate and stop the water coming into your building on our first service call, regardless of the conditions. We always pursue perfection in what we do because we believe that you deserve nothing less than the best.
---
Residential & Steep Slope Roofing
---
Tricon Roofing, Inc. has been helping our residential customers since we began. We are experts at all Steep slope and residential roofing applications.
Asphalt, ceramic tiles, slate, cedar shingles or shakes, standing seam, metal or solar shingles, we do them all. Some homes even require the use of our low slope expertise for the flat roof section. We can install the system of your choice whether it be a single ply membrane or a bituminous roofing system such as modified bitumen or a BUR (tar and gravel) to meet your needs.
We have a reputation for highest quality workmanship has led to countless satisfied homeowners since 1986. We are proud to say that some of our early customers have had us replace their roof after getting the full life out of the shingles. Our installation crews are trained to meet both manufacturer standards and NRCA guidelines.
In addition, our repair and maintenance crews are always ready to provide homeowners with critical repair services when the need arises. Whether you need emergency or permanent repairs after a storm or you have a leak that needs resolved, we are here to help. From new roof installation, repairs and maintenance, roof restoration, or emergency services, we do it all.
---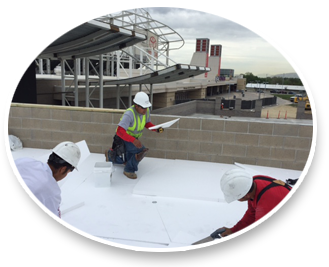 ---
REPAIR
Twenty-four hour emergency leak repair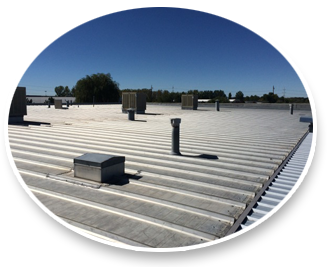 ---
MAINTENANCE
Annual inspections and cleanings.
---
INSTALLATION
Roof replacement and new construction.